'Hello Lamp Post!' Talk To Bristol's Street Furniture In Award Winning 'Playable City'
A project that allows people to have "secret, digital conversations" with lamp posts, post boxes, bus stops, or various other pieces of street furniture in Bristol is to be installed after being declared winner of the first Playable City award.
'Hello Lamp Post!' by London-based Interactive Consultancy studio Pan will allow people "to tune in to the secret conversations of the city," quite literally. This is done by adapting the existing codes used by the city council to tell one object from another and organise general maintenance (e.g. when a light-bulb needs replacing or a post box needs repainting) and using them to breath individual life into each of these items.
So instead of augmenting them with digital displays and technology, much like many 'smart city' ideas, they aim to use existing infrastructure to make Bristol playable.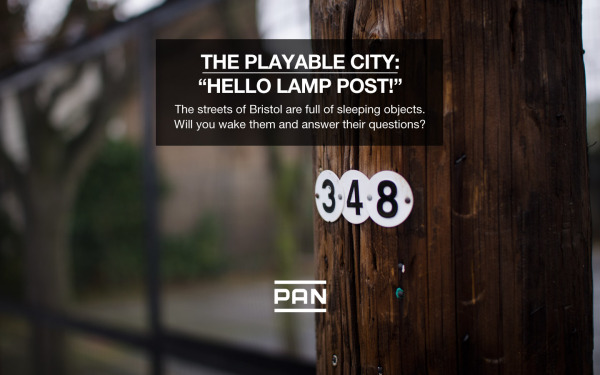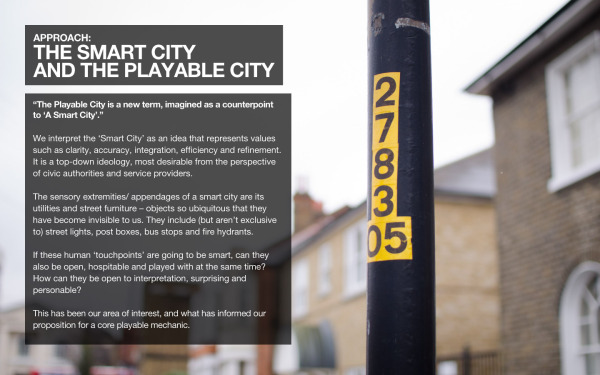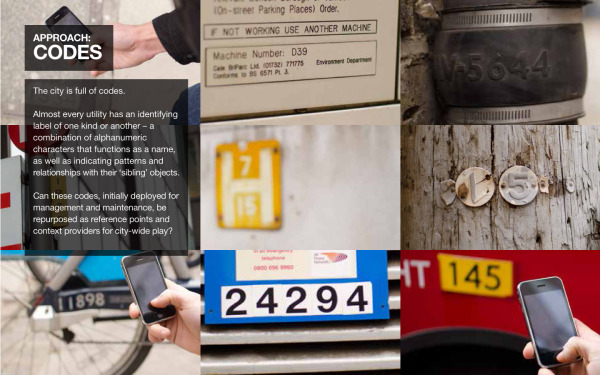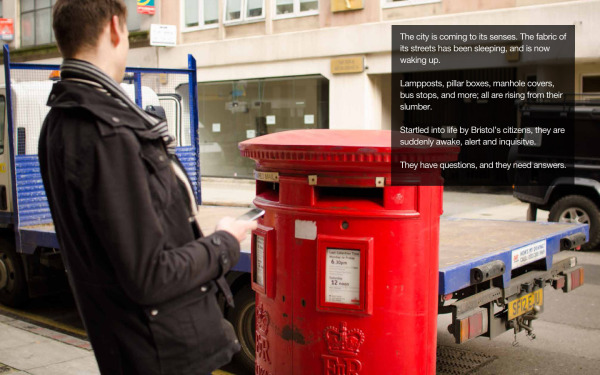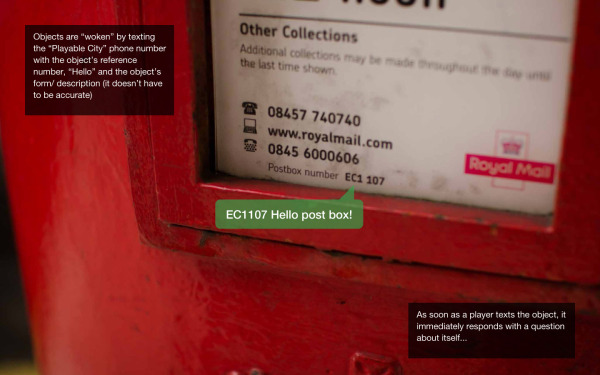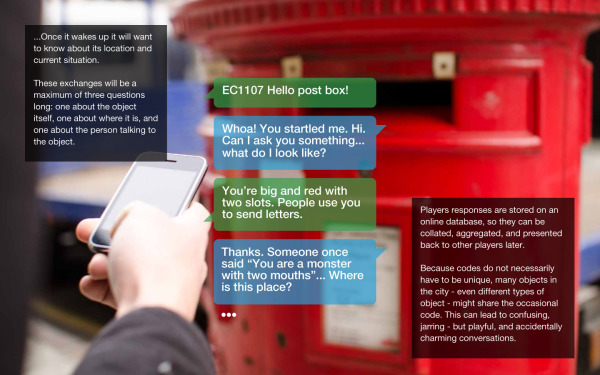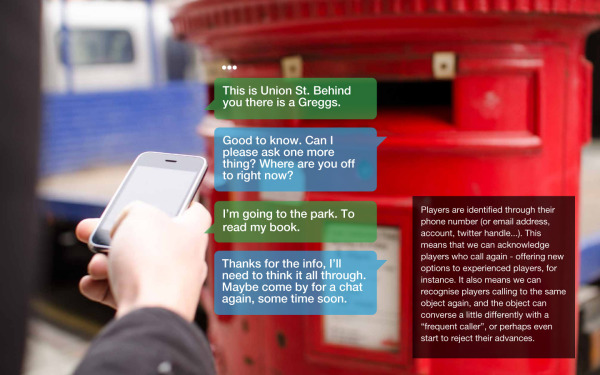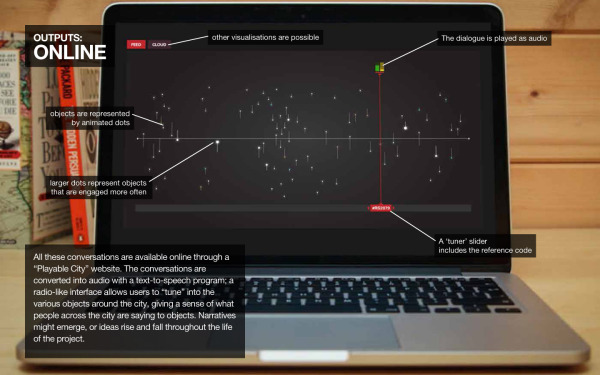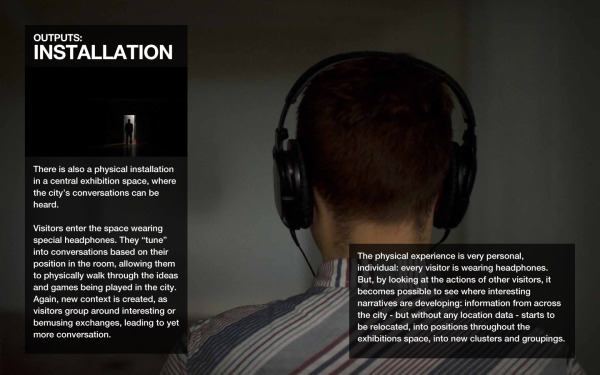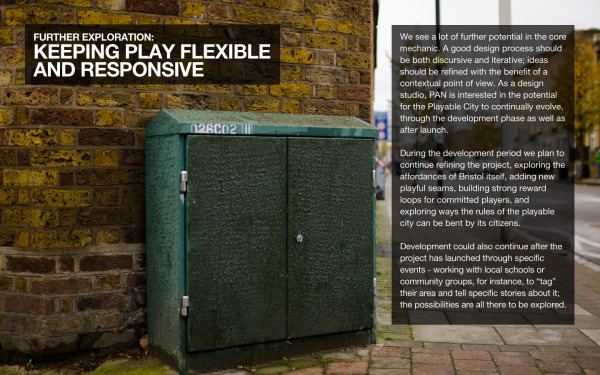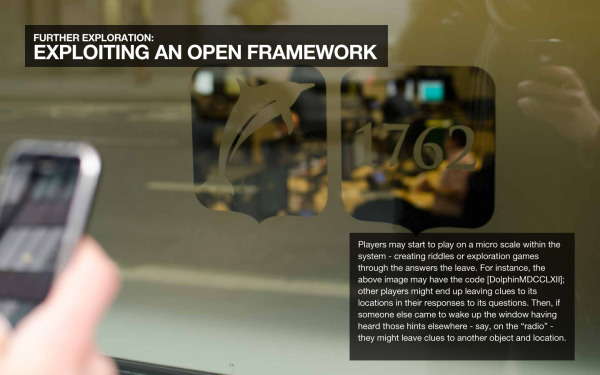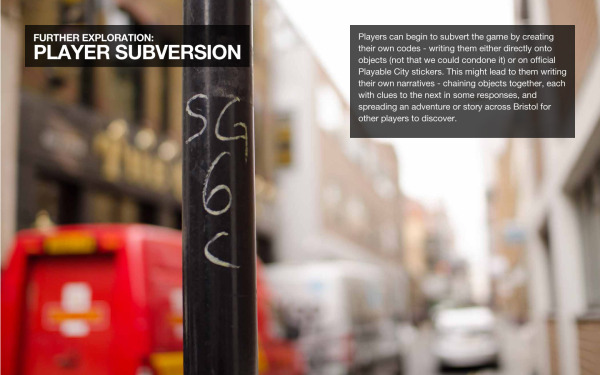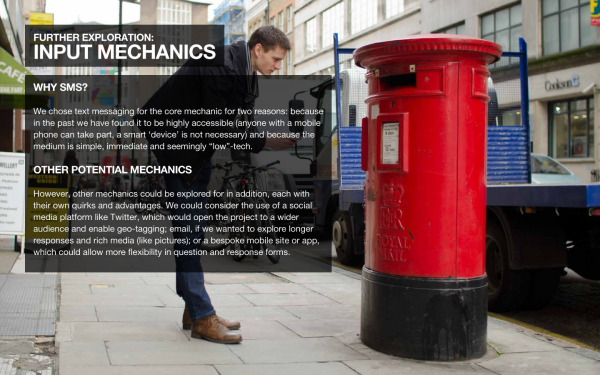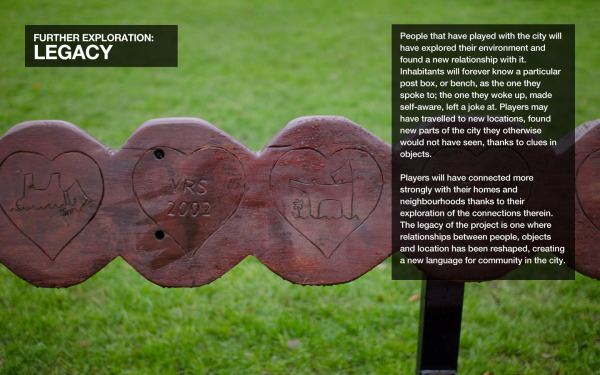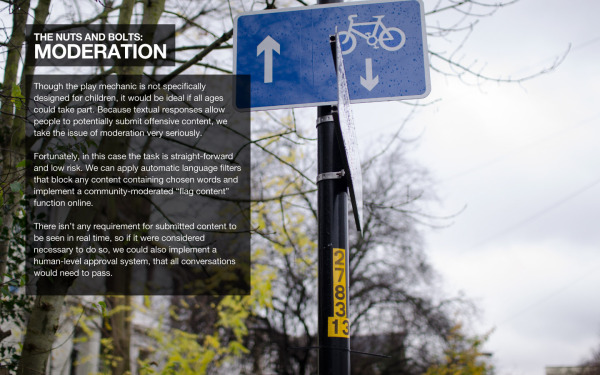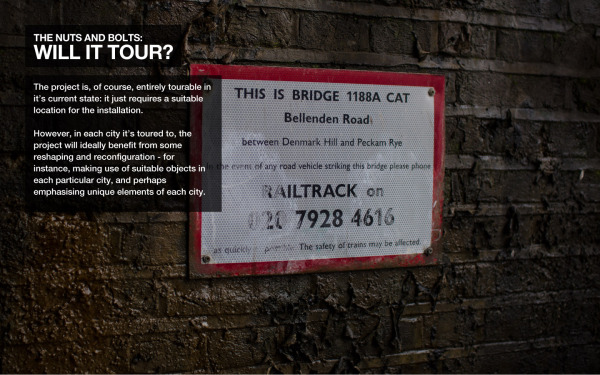 Text the object's code to a special phone number and it will respond with a question, to which will differ based upon various factors including previous conversations, weather, time, etc.
Playable City explains:
"Every post box in Bristol has a six figure code, every bollard has two, some of the benches have seven and the storm drains have 14. Text the word 'Hello + the name of the object + its code' to the special phone number and the item of street furniture will immediately text you back with a question. Will it be pleased to see you? Irritated at having been left in the rain? Or will it tell you a secret? The more you play, the more the hidden life of the city will be revealed."
The Hello Lamp Post! project is to be installed this summer after winning the £30 000 Playable City competition, launched last year by Bristol art venue Watershed.
Jason England