'Whose Line is It Anyway?' Returning To TV After A Decade
The cult British improv show 'Whose Line is it Anyway?' is making a comeback, as the CW Television Network has commissioned a new series, which will be shown this summer.

Starting out on our side of the Atlantic, and crossing the pond to America where the show arguably (and in my own personal opinion) really found its feet, it went on to produce tons upon tons of comedy gold.

Confirmed to return are the Whose Line legends Ryan Stiles, Colin Mochrie, and Wayne Brady - whose career was kicked into overdrive on the show over a decade ago. The 4th seat will house a different special guest each episode. Playing host this time around is Aisha Tyler, an actress and stand-up comedian. While the show dynamic will definitely be different without Drew Carey, I for one am excited to see what Aisha can do.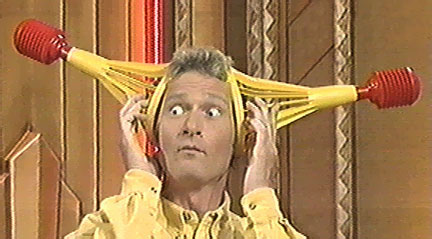 So, Whose Line fans everywhere, warm up your vocal chords; we've got more Hoedowns a'comin'!