#NRMPresents 'TouchKeys.' Multi-Touch Gestures For Your Piano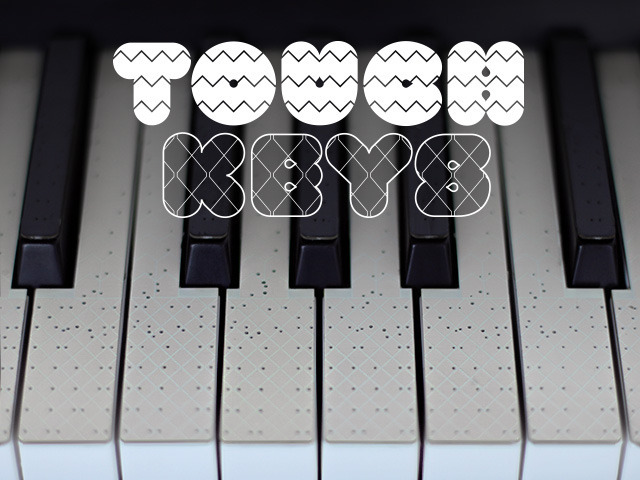 For the past few centuries, the piano has been commonplace in music. During this same period of time, the instrument hasn't really evolved either. Well that is until now, as the 'Touch Keys' DIY sensor kit brings touch sensitivity to the surface of piano keys, similar to the screen of a smartphone or tablet.
The TouchKeys are the product of over 2 years of research, currently at the Centre for Digital Music at Queen Mary, University of London and previously at Drexel University. It senses finger movements on top of the keys, including sliding gestures and the always popular multi-touch 'pinch.' These have all been mapped to individual piano sound effects, and can all be customised to your desire.
vibrato by shaking the hand side-to-side
pitch bends up and down the key, with an optional feature to snap the bend into the nearest note so you always stay in tune
MIDI control changes, used for changing volume and timbre, based on absolute or relative finger position or finger contact area
multi-touch pinch and slide mappings
triggering extra sounds by tapping with two or more fingers
Gestures can also be created through an open source piece of software, with new mappings being developed as time goes on, all available through a dedicated forum.
These are either sold as DIY kits, coming as a set of self-installed peel-and-stick keys and sensors. Fitting standard-sized keyboards, these start at £330 for 25 keys, and you'll have to open up the keyboard to fit a narrow controller.
'TouchKeys' is looking for a £30,000 funding goal, and has reached £3,000 as of writing this. The idea of evolving what has been, essentially, a centuries old musical instrument is something worth sinking your musical teeth into.
Source: Kickstarter
In #NRMPresents, we look at the best in undiscovered projects, showing the best in British innovation and creativity. If you'd like to pitch your project, music act, film, photography, video game, or scientific research, get in touch!