'Rappers And Cereal.' What If Breakfast Came Straight Outta Compton?
Do you feel cereals don't pay a worthy tribute to your favourite rap legends? Well worry no more, as freelance designer Brittany Meronek has brough this to life, combining hip hop with nutritional value.
Meronek's friend thought up of the premise, and after taking over responsibility, she and her husband have dreamt up these awesome ideas for rapper cereals. From the likes of Snoop Loops to Frosted Drakes, it's a pretty hilarious blog to check out!
Which breakfast cereal will be the first to line up a rapper sponsorship for real?
tumblr_m8hmj7t22f1rt9ropo1_500.jpg
tumblr_m8sre2lccz1rt9ropo1_r1_500.jpg
tumblr_m9ha7hdxre1rt9ropo1_r1_500.jpg
tumblr_m9j79y6nri1rt9ropo1_r1_500.jpg
tumblr_m9rsl6r2n61rt9ropo1_500.jpg
tumblr_mew9furx0h1rt9ropo1_500.jpg
tumblr_mhmg1te2gl1rt9ropo1_500.jpg
tumblr_mj64b7wvmu1rt9ropo1_r1_500.jpg
tumblr_mkjtyb1blf1rt9ropo1_500.jpg
tumblr_mp361vxpa81rt9ropo1_500.jpg
tumblr_mpc5pcihqt1rt9ropo1_r1_500.jpg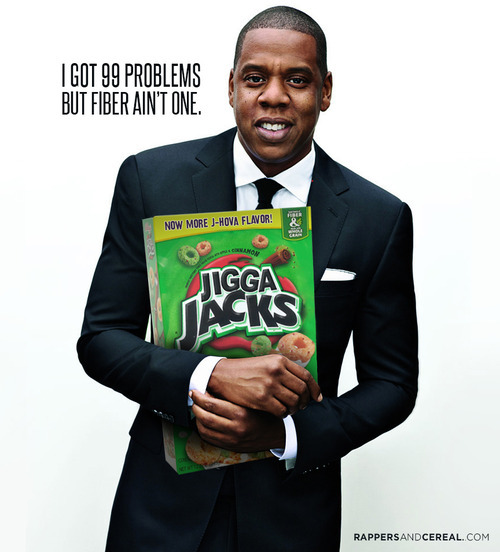 tumblr_mpqiqr4xjo1rt9ropo1_r1_500.jpg
tumblr_mqluk1kevs1rt9ropo1_500.jpg
tumblr_mqrjv11a141rt9ropo1_500.jpg