Google Announces Android KitKat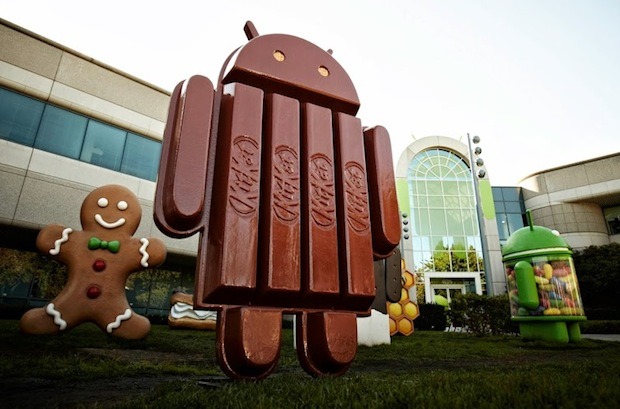 Google has confirmed that the next version of Android will be called KitKat. No, I'm not joking, KitKat, as in that chocolate bar available in either fingers or the chunky variety, will be the codename for Android 4.4. This keeps Android's tradition of naming each version after desserts; but this is the first with a deeply integrated (and rather delicious) joint marketing venture.
This comes as a surprise, since the release has been internally referred to as Key Lime Pie. But as "very few people actually know the taste of a key lime pie," director of Android partnerships John Lagerling told the BBC, Google approached Nestle in what was apparently "not a money-changing-hands kind of deal" to secure this opportunity.
"It's our goal with Android KitKat to make an amazing Android experience available for everybody," the website proudly states, unaware of the break-apart structure of the chocolate bar forming a perfect metaphor for the fragmented OS. While not necessarily looking to fix this issue, the vague statement does coincide with earlier rumours that we could see Android being used in smartwatches, games consoles, even laptops.
Google's Sundar Pichai, head of both Android and Chrome says in a Google+ post that he "can't wait to release the next version of the platform that is as sweet as the candy bar that's one of our team's favorites." To promote this, Nestle has well and truly got on board with specially-marked KitKat bars giving you the chance to win either a Nexus 7 or Google Play credit.
We just want the KitKat bar in the shape of an Android robot.
Source: Android