Chrysler Portal Concept Car Unveiled At CES 2017
Chrysler has announced their latest concept car at CES 2017. Named the Portal, the team claim it is "a car designed by millennials for millennials."
This autonomous people-carrier for the future generations has been built with the constant wants of any millennial in mind - including eight device docking stations with Personal Zone Audio focussing each car seat's content consumption.
The car even encourages content creation and sharing via the cameras in the cockpit, which allows users to create their own Carpool Karaoke masterpieces.
With completely keyless entry, the Portal has facial and voice recognition technology to know the user, and unlock the car for them. Plus, with cloud-stored profiles for each driver, the car can be set to whatever customised presets of seating, temperature, music playlists or driving styles for you.
For driving the car, you are greeted with a Demolition Man-esque steering wheel and a non-intrusive GUI on a bar across the dashboard. The contextually intelligent UI uses 3D graphics and audio cues to help increase your driving awareness - flashing red at times of emergency for example.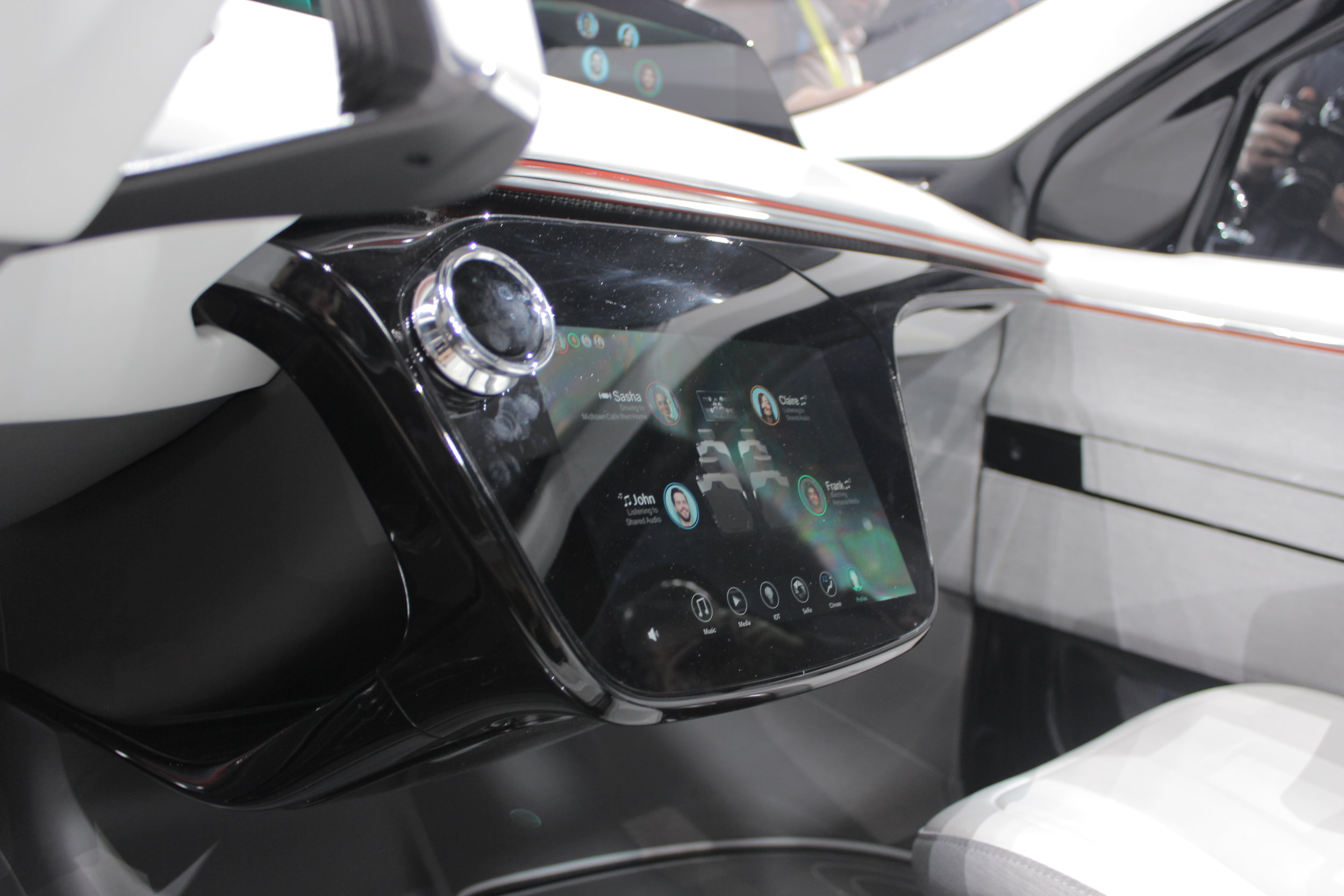 360-degree cameras replace the wing mirrors, and a whole array of sensors enable a self-driving mode. For this, the steering wheel folds away when not required, allowing you to access the media console and pull together whatever you want to do.
Pair that with a 250-mile range - with DC fast charging giving you 150 miles after just 20 minutes boost - you've got a pretty good vision of the future.
But, alas, like with any concept car, don't expect this anytime soon… This will probably make it to market in the next five to ten years.
Fortunately, in this case, the consumer models of cars usually look nothing like the concept. I understand the
However, it's going to be interesting to see how Chrysler's vision of the future improves in the future.